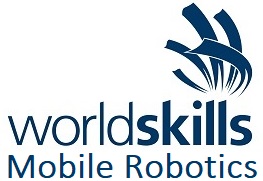 We believe learning new skills can change lives.

Studica is a proud Global Partner of the WorldSkills Mobile Robotics Competition. With over 35 years of experience serving academia, Studica designs, manufactures, and distributes robotics technology products used by WorldSkills member countries to teach robotics and compete at the local, regional, national, and international levels. Through this competition and program, students learn the engineering skills in designing, prototyping, building, and programming autonomous mobile robots (AMR), automated guided robots (AGR), and autonomous vehicles.

The authorized WorldSkills Mobile Robotics Collection required to prepare for and compete in the WorldSkills Mobile Robotics competition, is available exclusively at Studica.

Member countries have access to training material such as PDF's and videos and the support of Studica Robotics. This program promotes peer learning whereby new member countries will improve their mobile robotics technology skills through engagement in training and the competition against other countries.
---
Why Mobile Robotics?
Mobile Robotics and robotic engineering are an impactful way to introduce students to developing technology. The WorldSkills Mobile Robotics Competition is designed to strengthen the following skills:

Mechanical and electronic development
Sensor and drive technology
Programming
Mathematics
Reading and comprehension
Problem-solving
Teamwork
---
Is Mobile Robotics Right for You?
Do you enjoy the following?

Designing
Fixing things
Making things
Things that move
Using computers
Using tools
Working as a team

Then Mobile Robotics right for you
---

** For technical documentation, CAD files, Training videos, and software, visit our WorldSkills Resource Page
** Vist the EVENTS page to see old and new WorldSkills Competitions
If you don't find what you're looking for, or need more information, email Frank Nanfara (frankn@studica.com)